Books That Will Make You Laugh Until You Cry
April 1, 2022
To those with a good sense of humor, I don't know about you, but I love a good laugh! I mean, that's what makes the world go round (besides gravity and all that scientific stuff). If I'm being honest, books would be B-O-R-I-N-G if they had no humor in it! Every book has to have some sort of comedic aspect because that's how people feel emotionally connected with the characters. Humor also alleviates the dark, heaviness of some books, and some others have such a fine balance between humor and hot, heavy topics. I'm talking to Cassandra Clare and Sarah J. Maas, the QUEENS of YA fantasy. They are my honorary mentions for this post because if you're looking for a captivating YA fantasy book that also makes you laugh like no other, than those are the books to read.
But what about other YA books?
Well, I'm here to make your life easier because it can be hard to know which books are funny if you don't read them first. I won't give away what makes the book funny, but to me these are just stories I remembered that brought instant smiles to my face and bubbles of laughter to my belly. I hope you find a book that does just the same for you!
So if you ever find yourself in the mood for a pick me up, here are some books that will just do that and more:
Wedding Night By Sophie Kinsella
If you like an awkward kind of romance, this is one that I recommend you pick up. But not if you're younger than 14 or 15 because I would describe it as more of a new adult book. I don't want to set any expectations that this book will be entirely hilarious because humor is subjective, but this one did have me laughing for sure!
Synopsis
Lottie just knows that her boyfriend is going to propose, but then his big question involves a trip abroad—not a trip down the aisle. Completely crushed, Lottie reconnects with an old flame, and they decide to take drastic action. No dates, no moving in together, they'll just get married . . . right now. Her sister, Fliss, thinks Lottie is making a terrible mistake, and will do anything to stop her. But Lottie is determined to say "I do," for better, or for worse.
Any and All Sophie Kinsella Books
If I'm being honest, any and all Sophie Kinsella books make me laugh until I cry! 😂 And I'm not just saying that! She legit does.
Whenever I'm in a positive or negative mood and I want to keep the good energy going or to feel better, I am drawn to her books because they are like magic, unicorns, and candy all in one—–pure happiness.
And it made me think how not a lot of people talk about Sophie Kinsella and her books, which is a bummer because she's such an amazing author! On my blog, I started a new post series called Author Appreciation where I'm shouting out different authors whom I love wholeheartedly and who deserve more credit. You can find those posts under recommendations or search Author Appreciation in the search bar if you want to explore phenomenal underrated authors. Anyway, I wrote one about Sophie Kinsella because she is definitely someone who deserves more love!💜
Geek Girl Series By Holly Smale
There's something about authors from Britain who are HILARIOUS! They have humor like no other and Geek Girl is no exception. This is such a fun, light-hearted series for the inner geek in us all. Harriet is someone you might get frustrated at times, but overall you love her because she's just being her. I wish Holly Smale wrote more Geek Girl books because they bring so much joy!
Synopsis
Harriet Manners is a geek. She always has been, and she thought she always would be—but when she's discovered by a modeling agent, she leaps at the chance to reinvent herself.
There's only one problem: Harriet is the definition of awkward. Can she transform from geek to chic?
Rick Riodan Books
Rick Riodan also has the superpower to make anyone laugh. His books are such a great pick me up for any age. They have a simple plot that brings you on an adventure of action, drama, and laughs (Of course). And if there's one author who does light-hearted humor well, it's Rick Riodan.
He has a lot of books out, but I'm going to try link some of them below!
The Bromance Book Club By Lyssa Kay Adams
Read this book recently and I ABSOLUTELY fell in LOVE with it! Guys don't typically read romance books because they're too "feminine." But romance books hold a lot of good secrets for life and relationships. So if you ever wondered what it would be if a bunch of masculine macho guys started a romance book club, definitely pick this book up. Just the concept itself is unique had me laughing because I mean, guys reading romance books?! Someone sign me up for this club! 💛
Synopsis

The first rule of book club: You don't talk about book club.

Nashville Legends second baseman Gavin Scott's marriage is in major league trouble. He's recently discovered a humiliating secret: his wife Thea has always faked the Big O. When he loses his cool at the revelation, it's the final straw on their already strained relationship. Thea asks for a divorce, and Gavin realizes he's let his pride and fear get the better of him.

Welcome to the Bromance Book Club.

Distraught and desperate, Gavin finds help from an unlikely source: a secret romance book club made up of Nashville's top alpha men. With the help of their current read, a steamy Regency titled Courting the Countess, the guys coach Gavin on saving his marriage. But it'll take a lot more than flowery words and grand gestures for this hapless Romeo to find his inner hero and win back the trust of his wife.
My Ideal Boyfriend Is a Croissant By Laura Dockrill
There literally is something about English authors 💞 Laura Dockrill writes such a funny, honest portrayal of what it's like to grow up perceived as bigger than other people. The title is what really drew me into reading this book because it pokes fun at the idea of, "Who needs a man, when you have food?" And I mean, who does? 😆
Such an uplifting book with body positivity and lots of smiles!
Synopsis
It's a food diary. I have to tell the truth. That's the point.
Sixteen-year-old Bluebelle, also known as BB or Big Bones, lives her life unapologetically. She loves life! She loves food!
When BB has a worse-than-usual asthma attack, her mom insists she go to the doctor. There, she is told that she is overweight (no surprise) and prediabetic (big surprise) and must lose weight, move more, and keep a food diary. To get out of this immediate health crisis, she agrees to make an effort.
Then a tragedy occurs in the family, and things get seriously complicated. Suddenly, losing weight and moving more are the least of her worries. As for the food diary, though, BB doesn't just document what she's eating, she documents what she's feeling–and she has a lot to say!
Again, But Better By Christine Riccio
If you've watched Christine's Youtube channel, Polandbananasbooks, you would know Christine has such a good sense of humor. And her book really exonerates that in the best way! This is her debut novel and I was so excited to read it, and when I did, I couldn't stop smiling and cracking up.
Genuinely a good time.
Synopsis
Shane has been doing college all wrong. Pre-med, stellar grades, and happy parents…sounds ideal — but Shane's made zero friends, goes home every weekend, and romance…what's that?
Her life has been dorm, dining hall, class, repeat. Time's a ticking, and she needs a change — there's nothing like moving to a new country to really mix things up. Shane signs up for a semester abroad in London. She's going to right all her college mistakes: make friends, pursue boys, and find adventure!
Easier said than done. She is soon faced with the complicated realities of living outside her bubble, and when self-doubt sneaks in, her new life starts to fall apart.
Shane comes to find that, with the right amount of courage and determination one can conquer anything. Throw in some fate and a touch of magic – the possibilities are endless.
The Haters By Jesse Andrews
I read this a while back, so I don't remember much about the plot. What I do remember is how this book was one of my favorites because I unexpectedly fell in love with it. Those are always the best kinds of love, right?
I hope you find something to love with
The Haters
too.
Synopsis
Wes and his best friend, Corey, were excited for jazz camp. But it turns out to be lame. It is pretty much all dudes talking in Jazz Voice. And if that weren't lame enough, Wes and Corey are put in Gene Krupa, the band for jazz-camp bottom-feeders. But then they jam with Ash, a charismatic girl with an unusual sound, and the three just click. It's three and a half hours of pure musical magic, and Ash makes a decision: they need to hit the road. Because the road, not summer camp, is where bands get good. Before Wes and Corey know it, they're in Ash's SUV heading south, and The Haters Summer of Hate Tour has begun.
The Unhoneymooners By Christina Lauren

Christina Lauren is known for being humorous and they definitely live up to that. If you like rom-com's this book is for you. Or Christina Lauren books in general 😄
Synopsis
Olive Torres is used to being the unlucky twin: from inexplicable mishaps to a recent layoff, her life seems to be almost comically jinxed. By contrast, her sister Ami is an eternal champion . . . she even managed to finance her entire wedding by winning a slew of contests. Unfortunately for Olive, the only thing worse than constant bad luck is having to spend the wedding day with the best man (and her nemesis), Ethan Thomas.
Olive braces herself for wedding hell, determined to put on a brave face, but when the entire wedding party gets food poisoning, the only people who aren't affected are Olive and Ethan. Suddenly there's a free honeymoon up for grabs, and Olive will be damned if Ethan gets to enjoy paradise solo.
Agreeing to a temporary truce, the pair head for Maui. After all, ten days of bliss is worth having to assume the role of loving newlyweds, right? But the weird thing is . . . Olive doesn't mind playing pretend. In fact, the more she pretends to be the luckiest woman alive, the more it feels like she might be.
If you have any books that I didn't mention, but that made you laugh, feel free to comment it below! I love a good laugh!
Don't forget to smile today, or laugh. I know right now is very scary and uncertain, and it is totally okay to feel overwhelmed, anxious, or sad, but my gosh, I hope you find happiness and laughter today and everyday because that is what has been helping me get through this. So pick up or buy online any of these books and I hope it brings you what you need. Stay safe everyone.
And have a beautiful and bright day whenever and wherever you might be reading this💕
As always, with love,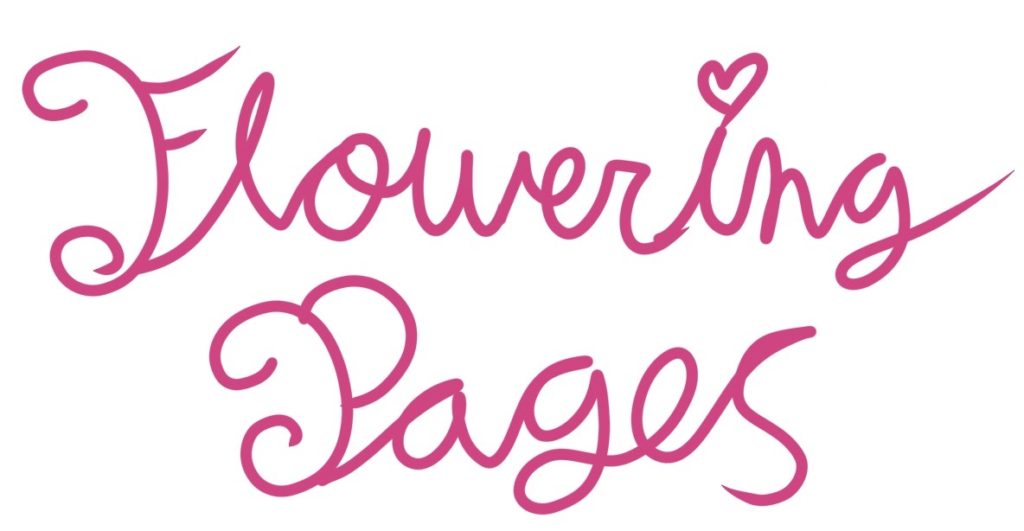 Laugh Till You Cry Meaning
Source: https://floweringpages.com/books-that-will-make-you-laugh-until-you-cry/