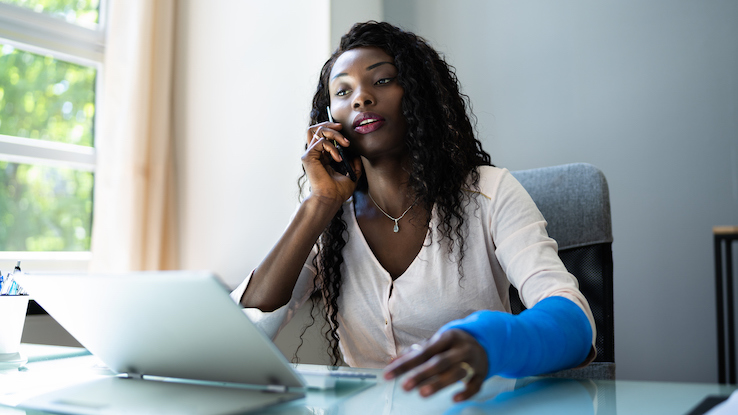 Workers' compensation is a form of medical insurance that employers purchase to cover lost wages, medical expenses and related costs that employees who sustain job-related illnesses or injuries incur as a result of those events. Also known simply as "workers' comp," these insurance policies provide significant protection for employers and employees alike. Let's take a look at how workers' comp works, what it covers, and how to file for it if you're ever hurt on the job.
Workers' compensation requirements vary by state, and sometimes the specific terms of coverage can even differ from one employer to another. Some businesses purchase workers' compensation insurance through state funds, while others go through private insurance providers.
In some states, employers are required to post information about their workers' comp policies, so this may be something to look for the next time you scan the break room. Generally, there are several different expenses that workers' comp plans usually cover. These include:
Medical expenses:
If you visit the hospital or a doctor's office due to an illness or injury that you sustained at work, then you're likely eligible for workers' comp. Benefits commonly even cover any related medications or surgeries you may need as a result of your illness or injury.
Lost Wages:
If you have to take time off due to a work-related injury or illness, the wages you lose as a result may be at least partially covered.
Disability or Ongoing Care Costs:
If you sustain a physical work-related injury, workers' comp benefits may cover physical therapy or even disability benefits in the case of a permanent or partial disability.
Death Benefits:
If you're fatally injured on the job, workers' compensation can cover your funeral costs and provide your family with survivor benefits.
Who Does Workers' Comp Cover?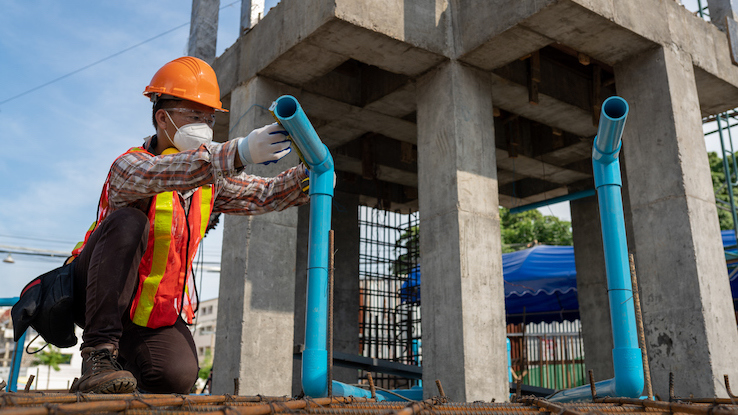 If you're classified as an employee, then you may be entitled to workers' comp benefits through your employer. Nearly every state in the U.S. requires employers to provide some form of workers' compensation coverage — in some cases as soon as employers hire a single employee. One of the main reasons workers' comp is so important is that it goes a long way towards preventing the need for employees to sue if they end up with work-related medical bills.
However, it's important to note that workers' compensation laws are regulated on a state-by-state basis. For this reason, some states may have loopholes when it comes to the types of employees who are legally entitled to benefits. Some of the most common types of workers who may be excluded from coverage include:
In-home service workers
Agricultural workers and farmhands
Clergy members
Casual or seasonal employees
Additionally, independent contractors are rarely entitled to workers' comp benefits because they're not classified as employees. Check out this handy state-by-state workers' comp laws guide by FindLaw for an overview of the laws in your area.
How to File a Workers' Compensation Claim
If you think you may qualify for a workers' comp claim, the first thing to do is notify your employer as soon as possible. Not only is your employer legally bound to help guide you through the process, but it's also to their benefit to do so. Keep in mind that workers' comp is a form of insurance that employers purchase specifically to help eliminate the need for you to sue them over a work-related injury or illness.
Some states set a specific timeline within which you must notify your employer if you intend to file a claim. While these timeframes vary depending on location, many are within 30 to 90 days of the incident. Your employer will likely have you or your representative fill out a claim form after you've received any immediate medical care. They'll then contact their insurance provider or state workers' comp board to submit your claim for review. From that point on, what happens next can vary widely on a case-to-case basis.
Settling a Workers' Comp Claim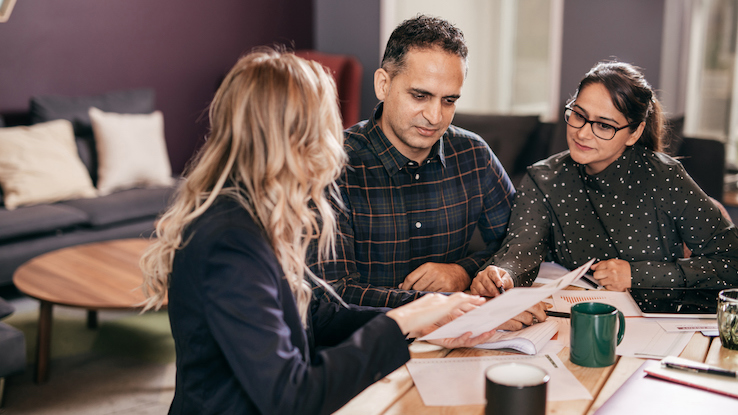 Workers' comp claims work similarly to auto insurance claims in that your employee's adjustor will review your case and present you with a settlement offer. If the claim is relatively straightforward and the offer covers all the expenses you incurred, then this may be the way to go. The adjuster will write you a check, and your case will wrap up.
Keep in mind that you do not have to accept the settlement offer if you're unsatisfied with the terms or if your injury is life-altering in nature. If you find yourself or a loved one in this situation, consult an attorney. Various state workers' comp regulations can get complicated, and your case may benefit from expert assistance.
Workers' Comp Attorneys
Hiring a workers' comp lawyer is almost always helpful. It may also be a good idea if your employer ends up disputing your claim, if your claim has been denied or if you may be entitled to a large settlement due to a serious work-related illness or injury. When in doubt, it doesn't hurt to talk to a lawyer to make sure you understand all of your options.
The good news is that many workers' comp attorneys work for "contingency fees," which means that you only have to pay them if they end up winning your case for you. Their payment will generally be a percentage of the total amount of any settlement they manage to secure for you, usually around 10 to 20%.
Whether this percentage is on the higher or lower end tends to depend on the complexity of your case. Regardless, it may be worth it to walk away with 80% of a much higher settlement than you would have managed to get on your own.
We hope this information has helped answer some of your questions about workers' compensation coverage, how it works, and how to file a claim!
What Is a Comp Ticket
Source: https://www.askmoney.com/insurance/workers-comp-insurance?utm_content=params%3Ao%3D1465803%26ad%3DdirN%26qo%3DserpIndex