Posted on Apr 23, 2019 Updated on May 20, 2021, 2:12 pm CDT
Netflix has discontinued its support for AirPlay, which allowed Apple users to easily stream their favorite shows from their devices to their TV. And while the decision to shutter AirPlay has removed one of the easiest ways to stream, there are other methods available to beam Netflix to your TV from your iPhone or iPad without a Roku, Apple TV, or Amazon Fire Stick. Here's everything you need to know about how to watch Netflix on Apple devices.
Netflix kills Apple AirPlay support
Netflix has cited a "technical limitation" for the decision, but many are questioning whether the move was made in retaliation to Apple's plans to launch a streaming service of its own, known as Apple TV+. Apple announced a partnership in early 2019 with the major TV companies that agreed to update their firmware to allow AirPlay 2.
Netflix denies its removal of AirPlay is linked to Apple's recent moves but instead told The Verge that Airplay 2 doesn't have the digital identifiers necessary to let them differentiate between which TVs are accessing its service.
"We want to make sure our members have a great Netflix experience on any device they use. With AirPlay support rolling out to third-party devices, there isn't a way for us to distinguish between devices (what is an Apple TV vs. what isn't) or certify these experiences," the company said. "Therefore, we have decided to discontinue Netflix AirPlay support to ensure our standard of quality for viewing is being met."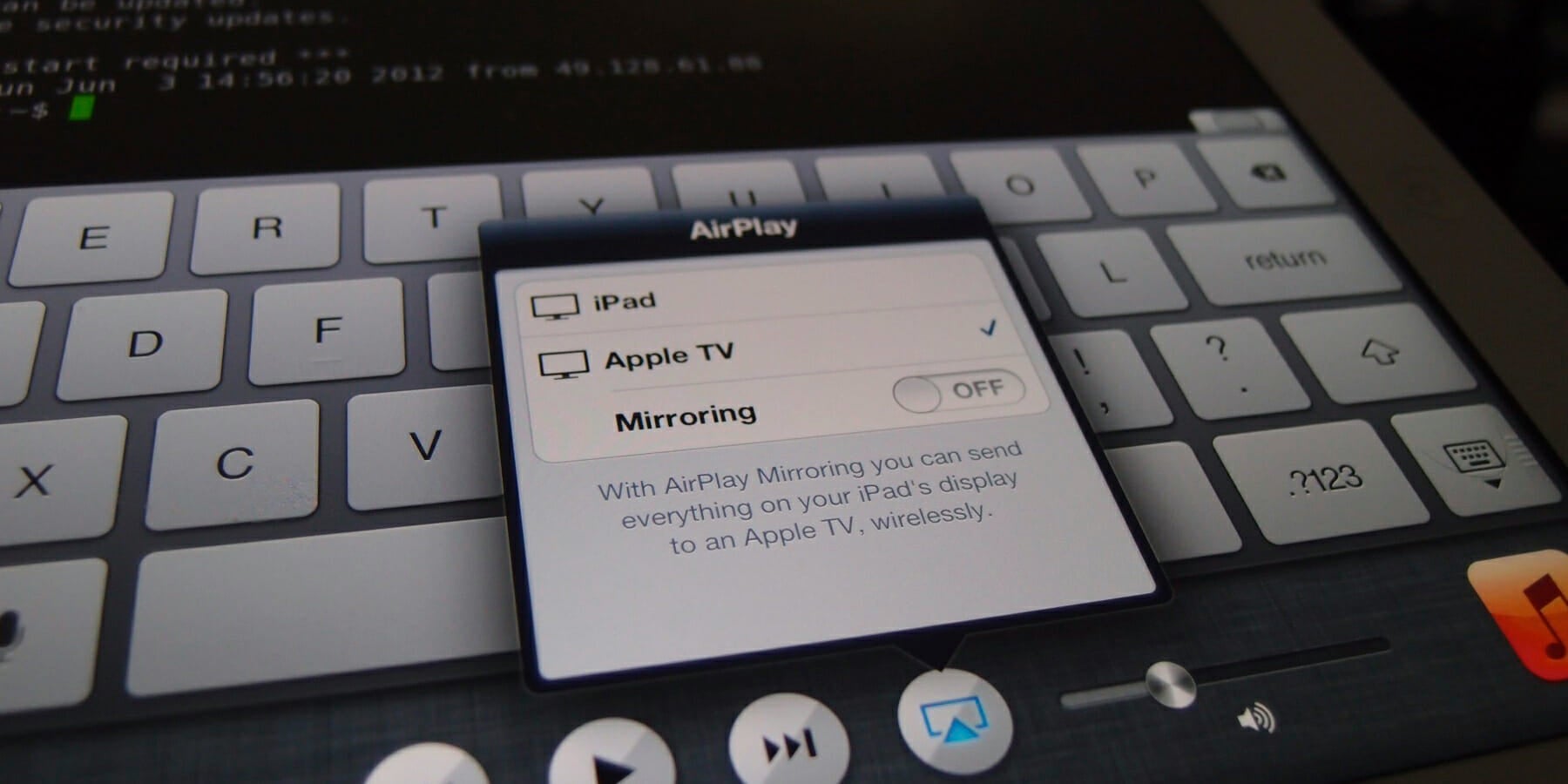 Regardless of why Netflix ceased to support AirPlay, Apple users who relied on the option may now be wondering how else they can stream content from their devices to their big screen. Luckily, there are several quick and easy ways that can get you back to binging your favorite Netflix shows in no time.
How to watch Netflix on Apple devices
There are three popular options for streaming shows from the Netflix app on your iPhone, iPad or iPod Touch to your TV. Which method works best for you will depend on the TV and equipment you own.
How to use the Netflix app on an iOS device

Before you start streaming, you'll need to set up the Netflix app on your iOS device, whether it's an iPhone or iPad. To get started, download the Netflix app from the App Store. Next, use your existing login info to access the app (or set up a new account if you don't have one already). From there, select from thousands of movies and TV shows. Once you've decided what to watch, you can choose the streaming option below that best suits your needs.
Stream Netflix using Chromecast
An increasing number of TVs are coming equipped with Chromecast built-in, which will allow you to cast from your mobile device. According to Netflix, TVs with this option include models from Philips, Polaroid, Sharp, Skyworth, Soniq, Sony, Toshiba, and Vizio. (Just as many TVs also have Netflix pre-installed. If that's the case, you should really just download the app and use your remote.)
To use this option, a user must first open the Netflix app on their Apple device and select the Cast icon in the upper right corner of the screen. Next, select your TV from the list of devices offered. Once the Netflix app and your TV is linked, simply choose a TV show or movie and press Play.
Stream using Netflix 2nd Screen
Similar to Chromecast, the Netflix app can sync to certain TVs through a feature known as Netflix 2nd Screen. This method, while requiring several more steps than the previous, is a great option for those without the Chromecast capability.
To use Netflix 2nd Screen, first make sure your mobile device and TV are using the same Wi-Fi connection. Then, open the Netflix app on your mobile device as well as your TV. Next, select the Cast icon on the right side of your screen. Now choose your TV from the list of devices, select the TV show or movie you wish to watch and then press Play.
READ MORE:
The 105 best movies on Netflix
What's new on Netflix
The best 4K movies and TV shows on Netflix
Netflix release dates: Everything to look forward to in 2019
Stream Netflix using an external cable
For those looking to do things the old-fashioned way, simply using a cable to connect your mobile device to your TV should suffice. There are many different configurations for this option, as different TVs and different mobile devices require different equipment.
Netflix notes that you can use anything from a 30-pin device to an Apple Lightning device. You can even use an HDMI cord to connect your MacBook straight into your TV. The Lightning device, however, will require an HDMI connection kit. Apple provides information on the items needed in order to use that option.
Whether AirPlay support will return to Netflix in the future remains to be seen. Netflix has argued that for now, the ball is in Apple's court. At least now you have a couple of backup options.
*First Published: Apr 23, 2019, 5:00 am CDT
Www Netflix Com Login Help Atv Ui92
Source: https://www.dailydot.com/debug/watch-netflix-apple-devices-airplay/