A console generation lasts for at least 5-7 years. The Nintendo Switch has been around for five5 years now, and I am hoping it will last more than seven years as all the AAA games are still coming to Nintendo Switch.
Also, the switch offers great portability. You can use it on your TV and also use it while you are on the run. So the money you are spending on a switch is absolutely worth it.
But the main issue arises when the console goes full rogue on you. Meaning when you spend around 350$ on a Nintendo Switch, and it breaks in a few days. That is a bummer!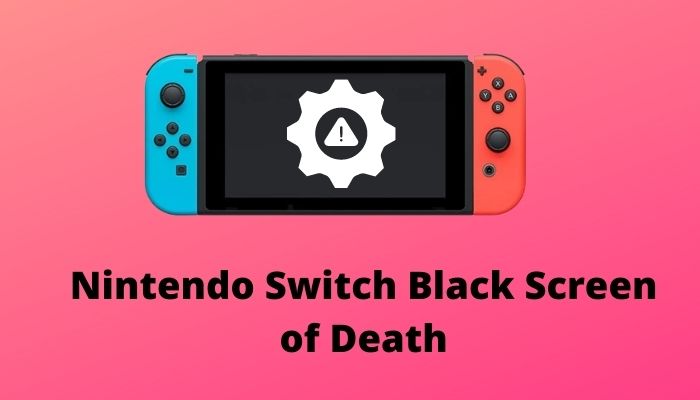 Why is my switch stuck on a black screen?
Your Nintendo switch might show a black screen if there is any problem with the battery. Corrupt data can also make your Switch stuck on a single screen. On the other hand, if a lightning strike bricks your switch, that can also be an issue.


This is a very common issue for a Nintendo Switch. Also, it is very typical for a console to be bricked by a voltage spike.
It can be a matter of frustration when you see nothing but a black screen on your Nintendo Switch. As a Nintendo Switch user and a fellow Zelda lover, I will help you out with this guideline.
So keep reading till the end to get your desired fix.
Here's a complete guide on how to solve Nintendo Switch Error Code 2137-8056

What is the black screen of death on the Nintendo switch?


After turning on your console, you may see that the screen is completely dark. A few seconds later, the battery indicator lights up, indicating that you haven't charged your console's battery sufficiently.
You may have a dead battery if it was merely in sleep mode and not switched off or docked. In this instance, keeping it plugged in for some time might solve the issue. However, even in sleep mode, the Nintendo Switch uses a significant amount of battery power, and it's not immediately evident how to stop it from draining further.
The physical components of the Nintendo Switch are nearly identical to those of a smartphone. If, on the other hand, the screen is destroyed, Switch will display a blank screen, but you will still be able to hear the noises coming from the console speakers. As a result, if the battery in your console is completely depleted, the screen may be the source of the problem.
So, let's get started by getting the latest problem fixing Nintendo Switch Not Reading SD Card
You can still see a pitch dark screen because the game console has become unusable as a result of faulty hardware components and must be fixed or completely replaced. Or the black screen on the Switch console is being caused by a technical error in the Switch firmware.
On the other hand, if your switch was docked or in a charging station while there was a lightning strike going on, it can also brick your console.
One thing many electronic devices cannot survive is the sudden overload or voltage spike in electricity. There are a number of plausible explanations for a rapid increase in electricity. Electrical overload, faulty wiring, lightning strikes, and the restoration of electricity after a blackout or power loss are the most common causes.
Voltage spikes are caused by an increase in the amount of electricity used. It is possible that surges will occur when there are power outages or fluctuations in electrical demand.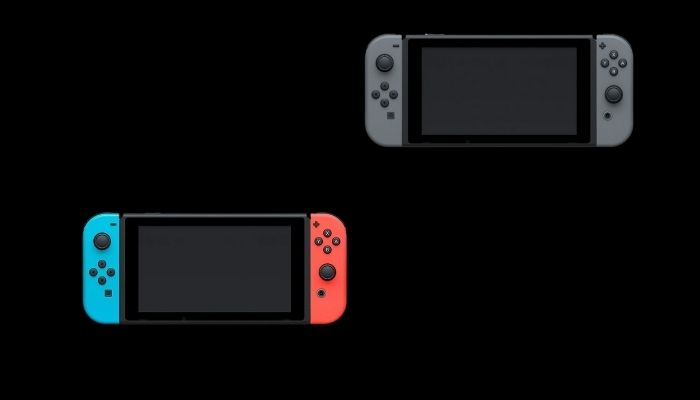 You cannot directly plug in or plug out anything while the electricity is flowing. In the long term, this will harm the gadget. Power surges, such as those that occur during power outages, may corrupt hard disk patches and corrupt electrical devices, resulting in data loss. In contrast, once the electricity is restored, the real danger begins. Equipment might be damaged or even destroyed if the power lines are overloaded.
So to draw the line, when your Nintendo Switch is showing nothing but a dark black screen, there can be many possibilities, but the battery being dead is the strongest possibility. Other than that, this can be a minor software glitch causing your switch to hang on a black screen. Data corruption because of a sudden power outage in docked mode can also be a possibility. However, you can fix all of them if you read the steps down below.
Check our separate post for Is Nintendo Switch Worth It

How to fix Nintendo Switch black screen of death


When some Switch owners discover that their console only displays a black or blank screen after trying to switch it back on, they may get frightened and begin to worry.
Alternatively, if your Switch displays a black screen but the battery charge indicator appears momentarily before fading, it's conceivable that the battery just needs to be charged for a longer period of time before the device will switch on again.
It's recommended to force the system to shut down and leave it plugged in for some time to fix charging errors. A 12-second power button hold will cause the Switch to shut down.
The way the charger is plugged in might potentially be a problem. Remove and reinstall the cord from your console or dock to see if it helps. Disconnect anything else from the outlet or power strip where the problem is occurring, and then try again.
All you have to do is go through our latest Long Do Nintendo Switch Charge Last
Trying docking and undocking your Switch. Most of the time, the console will revert to its usual operating configuration. The dock may need to be replaced if you're still having problems. Try a less expensive third-party dock to see if it improves your difficulties instead of purchasing the expensive official one.
Assuming you have already checked your Charging Adapter and your dock, so I am not going to include them in the fix. Before going into the troubleshooting process, make sure your charging adapter and the dock are in working condition.
I have already discussed what can be the possible reasoning behind this issue. So let's get into troubleshooting.
Here are the steps to fix Nintendo Switch black screen of death:

1. Power Cycle your Switch


When there is an occurrence of a black screen of death or a blue screen of death, you need to power cycle your switch. You need to plug out everything from your switch and then perform a force shut down on your switch.
Here are the steps to power cycle Nintendo Switch:
Unplug the dock from the wall socket.

Leave it for 30 secs.

Plug it back in.

Dock your Nintendo Switch.

Press the power button.

Hold it for 12 secs.

Leave the power button.

Turn on the Nintendo Switch.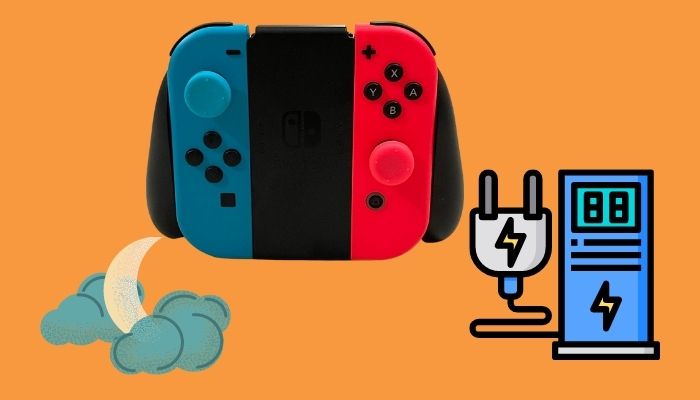 This should fix your problem. If you are still seeing any errors follow the next method.
Follow our guide on Can a Nintendo Switch Be Blacklisted

2. Update the switch in recovery mode


Just like every other console switch also has its own safe mode named as recovery mode. From the recovery mode, you can update your console. Many people have performed it, and it fixed their problem.
Here are the steps to go to recovery mode in switch:
Locate the power and Volume(+, -) button.

Press and hold them together.

Release them when you see the 2nd Nintendo Switch logo.

Select update system.

Download and install the update.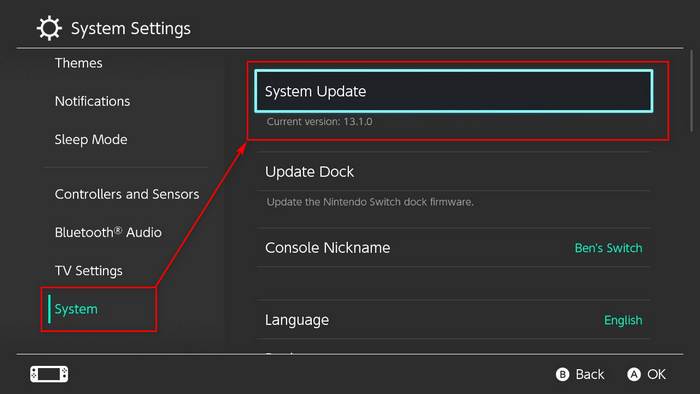 After the update, your Nintendo Switch will restart, and you should be able to go back to playing your favorite games on the switch.
Check our separate post on how you can fix the Nintendo Switch Controller Not Charging

3. Initialize Nintendo Switch


Data corruption can force your Nintendo to get stuck on a black screen, and to fix this issue; you might have to factory reset the Nintendo Switch. To perform a factory reset, all you have to do is go to recovery mode and press on Initialize Nintendo Switch.
Here are the steps to Initialize Nintendo Switch:
Press and hold power and volume up-down button.

Release them after 5 secs.

Scroll down to Initialize Nintendo Switch.

Press A on Initialize the switch.

Wait for the process to finish.

It will take some time to wipe all your data and restore the software. After the reset, your Nintendo Switch will automatically restart.
Set up all your Nintendo account. Go to updates to see if there are any new updates or not. If not, download your favorite switch game and enjoy!
And if you are still seeing the error, that means there is something wrong with your Nintendo battery or the hardware. You can drain all your battery and then charge it fully it might work, but if the battery is damaged or the hardware is malfunctioning, you have to claim a warranty from the Nintendo store.
Have some time to spare? Quickly check out our epic guide on how to Fix a Water Damaged Nintendo Switch

Final Thoughts


The black screen of death on the Nintendo Switch is a power-off problem that occurs when the system turns on but shows a blank screen. Many feel the current firmware (5.0.2) is too responsible, while others believe the problem is hardware-related. Third-party docks have been blamed by a few; however, this has yet to be proven.
Hopefully, you can fix the problem by reading the guideline. And if you still have any queries, you can always reach out to us.
Switch Screen Wont Turn on
Source: https://10scopes.com/fix-nintendo-switch-black-screen-of-death/